Home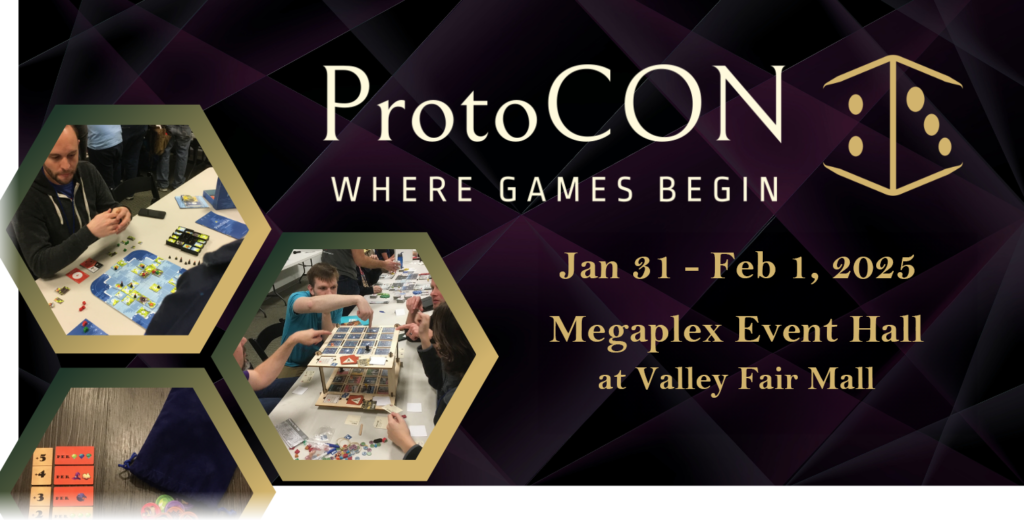 What is ProtoCON
ProtoCON is a board game convention like no other. Rather than playing the same board games you see on game store shelves, you'll have the opportunity to try out games currently in development. Meet the game designers (many of which live nearby) and give them your feedback and ideas about their games - helping improve and refine future games!
As a game designer, you'll receive priceless player feedback, letting you know what is and is not working with your game. With multiple board game publishers and reviewers in attendance, who knows what might happen!
"With everything happening in my life, I had put board game design on hold for over a year. But playtesting at ProtoCON got me fired up again."
David Sals, Playtester, ProtoCON '20
Sponsors
Here are our sponsors for ProtoCON 2024, for which we are tremendously grateful:
"I had a great time playing the games with designers and talking with them about their game philosophies."
Playtester, ProtoCON '20
"There was a great energy there as game lovers came together to play. I loved that energy!"
Playtester, ProtoCON '20
"I had a great time. There was a wonderful variety of games."
Playtester, ProtoCON '20